WG3. Rock Physics and Geomechanics Laboratories
Coordination: Manuel Salgueiro da Silva, FCUP
Co-coordination: Maria Matilde Costa e Silva, IST
Institutions: FCUL, FCUP, ISEL, IST
---
Working group foccused on delivering data, products and equipment for the study of the physical properties of rocks and their mechanical and electrical characterization under static and dynamic actions.

Aims to the requalify the rock physics and geomechanics laboratories, to the innovation of processes and to the development of new tests, to share laboratory data and to train laboratory technicians.
---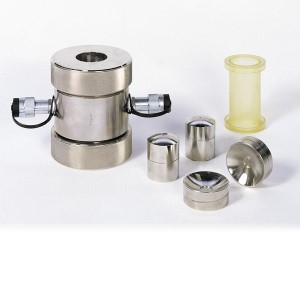 + DATA & PRODUCTS
Deformation curves under different load conditions (.csv)
Elastic moduli and poisson coeficient data (.csv)
Rock index properties data (.csv)
+ SOFTWARE
ElectroRocks
Computer application for the simulation of processes of generation and transport of electric charge associated to events of inelastic deformation or rock fracture
+ SERVICES
Determination of rock strength
• Direct Tensile • Indirect Tensile, Brazilian Test • Uniaxial Compression (EN 1926, 2006) • Triaxial Compression • Shear • Flexural under concentrated load (EN 12372, 2006); all tests follow the suggested method of ISRM, 2007.


Determination of rock deformability
• Young Modulus static (EN 14580, 2007 • Young Modulus dynamic • Poisson Ratio; all follow the suggested method of ISRM, 2007.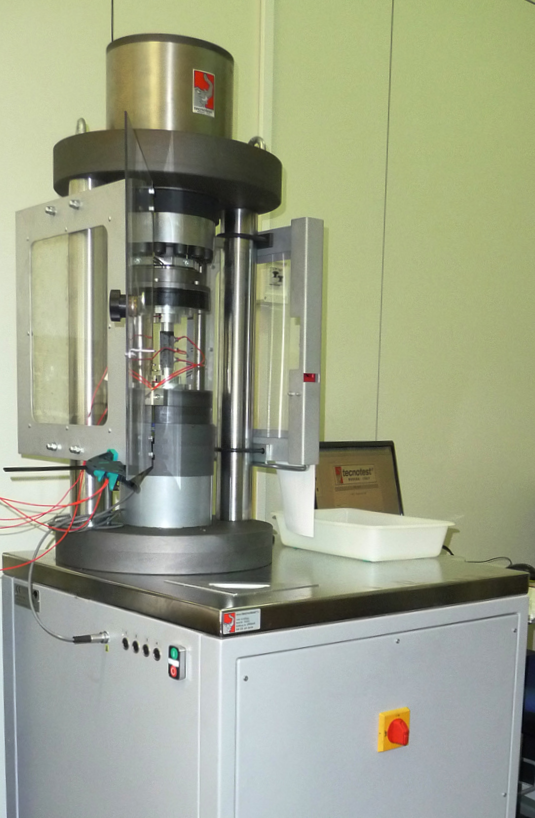 + EQUIPMENT
Laser particle analyser
Fotogrametric station
Rock discontinuity shear test system
Cutting box
Soils direct shear test
Casagrande shells, penetration cone, Greenhouse et al.
Vacuum chamber and pycnometers
Soil-free expandability equipment
Bishop type edometer modified for soil swell analysis
2000kN compression load frame
Sieve grain size analysis
Grain size analysis by LASER diffraction
Elastic wave measurement (rocks and concrete)
Eletromagnetic detection system
Ultrasonic monitoring system and AE recorder
Uniaxial press
Vacuum pump
Optical microscope
Triaxial Hoek cell
Datalogger
Pressure control system
Linear variable displacement transducer
Acoustic emission sensors – P wave & S wave
Ultrasonic pulser-receiver
X-Ray microtomograph
Climatic corrosion chamber
High pressure triaxial cell
Hydraulic press and accessories
Direct pull press
Permeater for rocks under constant pressure
Coreflooding system
Equipment for sonic speed measurement by ultrasonic pulse transmission
Axial and diametral deformations mesurement system

Check more EQUIPMENT available via C4G, here.